Angela and Dwight were a great couple on The Office and it's interesting for fans to know why Phillip's DNA test said Dwight wasn't the father.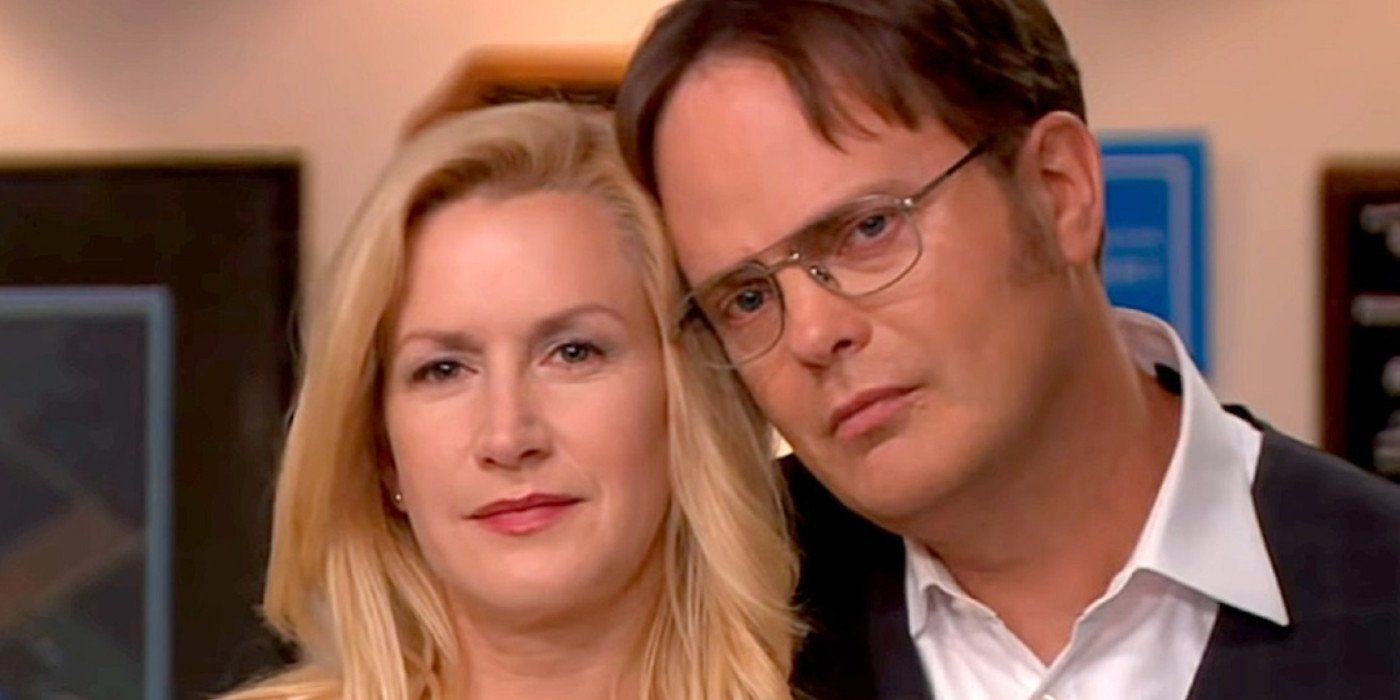 The Office regularly focused on workplace romance which often involved intricate storylines, including why a DNA test said Dwight wasn't the father of Angela's child. Set among the paper company of Dunder Mifflin, Angela and Dwight were colleagues, working in different departments. From season 2, their odd personalities found a connection, which led to romantic involvement. Their narrative became an interesting part of the show, with ups, downs, and a lot of secrecy surrounding their time together. The drama that came with their on-off relationship is one of the reasons why the show lasted as long as it did.
While Dwight and Angela had an interesting relationship timeline, the writers created a rather intriguing mystery involving the two in season 8 when Angela discovered she was pregnant. It was assumed by other characters that the baby was Robert Lipton's, as that's who she was in a relationship with. Yet, viewers later learned that the father was Dwight. While it didn't come as a complete shock, there was some confusion surrounding the storyline since a DNA test had previously confirmed that Dwight wasn't Phillip's father. However, The Office writers have now provided an answer as to what caused this misunderstanding.
RELATED: The Office Teased Dwight & Angela's Relationship In The First Episode
Phillip's Paternity Confusion, Explained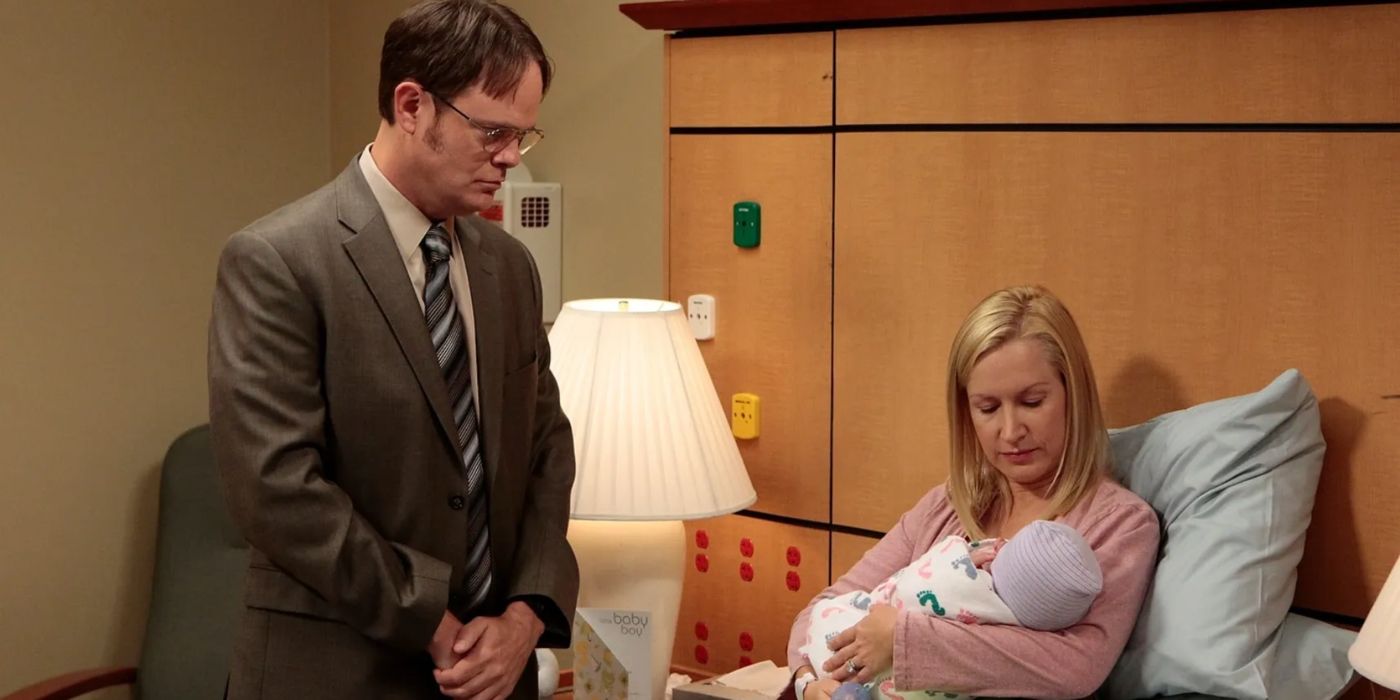 Phillip's Paternity storyline began in the memorable season 8 episode, "Jury Duty", where the viewers learned that Angela had gone into labor. Given that she had only been married to Robert for a few months, the office workers believed Phillip had been delivered early. However, it soon became apparent that Phillip wasn't premature, and had been conceived out of wedlock. After Oscar revealed this information to Dwight, he went to the hospital and declared Phillip to be a Schrute (because he had similar facial features).
Unconvinced by Angela's constant statement that Robert was the father, Dwight eventually took matters into his own hands in the hilarious season 8 episode "Free Family Portrait Studio". At arranging a photo shoot, Dwight made excuses to get Phillip's DNA, only succeeding when Robert changed Phillip's diaper which he immediately took to the hospital. Sadly, although he hoped the test would reveal that Angela's child was his and Phillip would be part of the obscure Schrute family traditions, the result stated he wasn't the father.
Why Phillip's DNA Test Said Dwight Wasn't His Father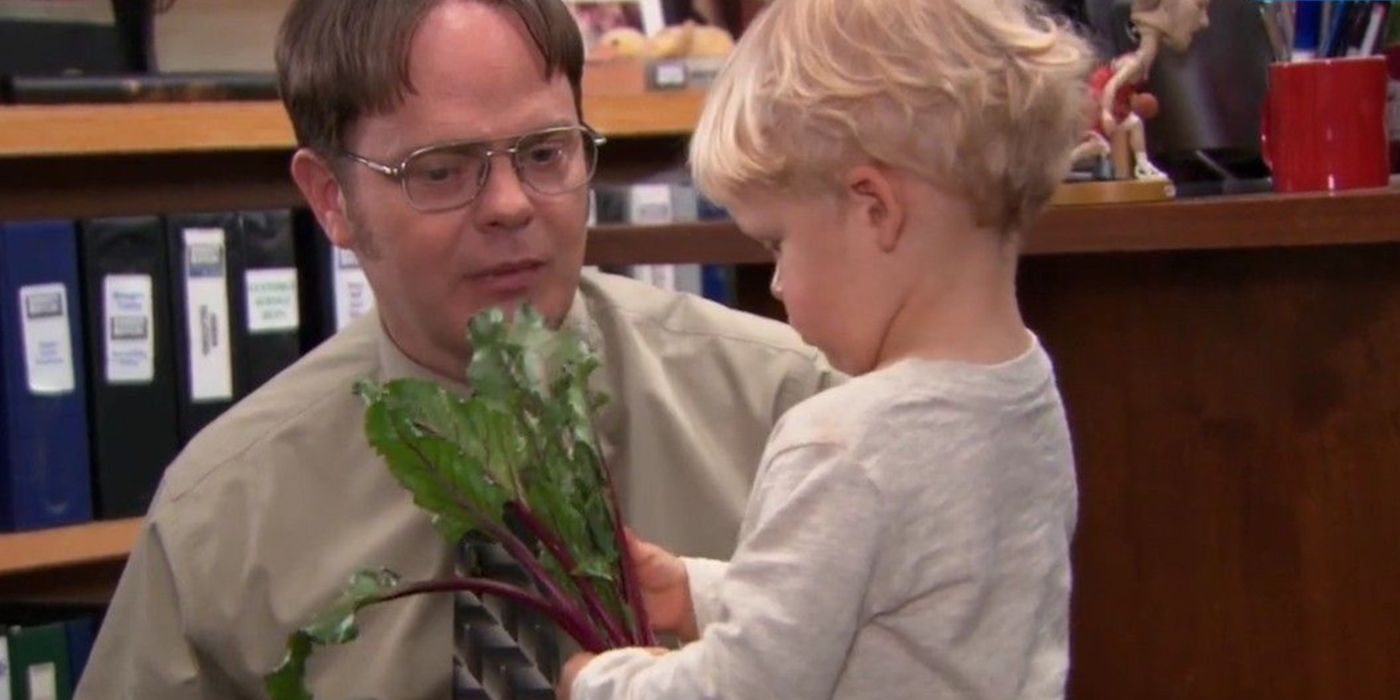 It was surprising to find out that the DNA test said Dwight wasn't the father since the timing of their union made a lot more sense than her and Robert's. However, the season 9 episode "A.A.R.M." rectified this mistake. While fans have speculated on why the results were wrong, all the possibilities have now been put to rest as one of The Office's directors, David Rogers, has given a clear explanation: "…Dwight grabbed the wrong one" (via OfficeTally). With the various children that had been at Dunder Mifflin on that day, Dwight picked out someone else's diaper, so the DNA test of course wouldn't prove him to be the father.
MORE: Why Cathy Disappeared After Season 8 Of The Office, Explained