President Joe Biden reaffirmed his plea to Congress for tighter gun control laws Tuesday afternoon with separate statements released in response to the five-year anniversary of the Parkland shooting and Monday's attack on a Michigan university.
"Jill and I are praying for the three students killed and the five students fighting for their lives after last night's shooting at Michigan State University," he said in one statement. "Our hearts are with these young victims and their families, the broader East Lansing and Lansing communities, and all Americans across the country grieving as the result of gun violence."
The rampage came just one day before the anniversary of the 2018 school shooting in Parkland, Florida, that killed 17 people. "In the years since, more communities have been impacted by gun violence," Biden wrote in his second statement.
Biden said that his administration is making progress on the implementation of a gun safety law that was enacted last year, and he announced $231 million in funding for 49 states and territories to support gun safety measures. Among those are "red flag" laws, which allow community members to obtain a court order to temporarily restrict firearm access for a potentially dangerous person.
The money will also go toward "mental health and substance use treatment courts, and veterans' treatment courts," according to the president.
"This funding will reduce gun violence and save lives," he said.
Elsewhere in the statements, Biden reiterated his call for Congress to pass "commonsense gun law reforms," which he made part of his State of the Union address last week.
"We have more work to do," he wrote. The proposed measures would, among other things, outlaw military-style weapons and high-capacity magazines, impose background checks for all gun sales, and strip immunity from gun manufacturers "who knowingly put weapons of war on our streets."
"Action is what we owe to those grieving today in Michigan and across America," he said.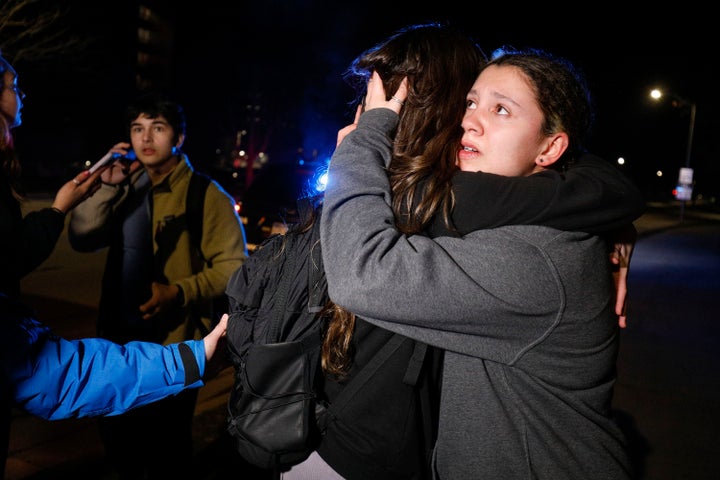 On Monday night, a gunman opened fire at MSU, killing three people and wounding five others.
Officials said Tuesday that the 43-year-old suspect, who had a previous firearms violation, eventually shot and killed himself following an hourslong manhunt. The man's motive is still unknown, and officials have not yet provided details about the weapon or weapons used in the attack.
In the years since the Parkland shooting, lawmakers have enacted hardly any significant legislation on gun reform. Following last year's attacks in Uvalde, Texas, and Buffalo, New York, Congress passed a bipartisan bill that included modest restrictions on gun purchases, as well as funds aimed at improving mental health care and school security.
The legislation also strengthened background checks for those under the age of 21 and restricted abusive domestic partners from obtaining firearms.
Despite being the first gun violence prevention legislation passed at the federal level in 30 years, activists were dissatisfied with the law and have been campaigning for more reform in 2023. The passage of new legislation is likely to be a long shot in both the Republican-dominated House and the Senate, where Democrats have a slim 51-seat majority.