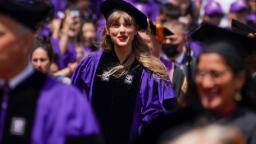 Updated 9:55 PM ET, Thu May 19, 2022
Tragedy struck Saturday when 10 people were killed in a racially motivated mass shooting at a supermarket in Buffalo.
The suspect — an 18-year-old White man — shot 13 people. Eleven were Black.
Saturday's massacre is the latest high-profile shooting in which authorities have said the suspect was motivated by hate, including attacks at a Walmart in El Paso, Texas; the Tree of Life Synagogue in Pittsburgh; Emanuel African Methodist Episcopal Church in Charleston and the Pulse nightclub in Orlando.
"We are broken, possibly irreversibly," Phylicia Dove, a resident in the community told CNN. "Will we ever be the same? No. Will we rebuild? Yes. Because we don't have a choice. Black people in America have never had a choice."
Here are some of the stories that made headlines over the past week, as well as some photos that caught our eye.