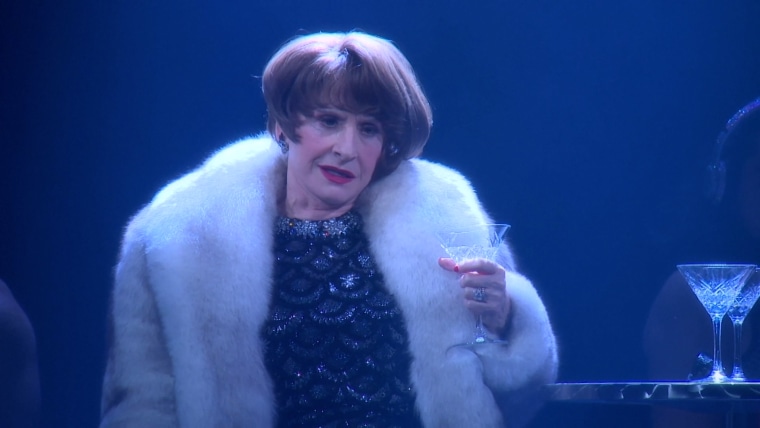 Broadway star Patti LuPone went on a profane tirade on stage scolding an audience member for not wearing a mask.
Neither LuPone nor her colleagues were wearing masks as the lunatic stage actress lashed out at the attendee.
"Put your mask over your nose. That's why you're in the theater," LuPone howled. "That is the rule. If you don't want to follow the rule, get the fuck out!"
"I'm serious," she continued. "Who do you think you are if you do not respect the people sitting around you?"
TRENDING: BREAKING: Elon Musk Announces That Twitter Deal is On Hold
Celebrities don't have to wear masks. You do. pic.twitter.com/qX07qVJANE

— Ian Miles Cheong (@stillgray) May 12, 2022
The actor's rant was met with cheers and applause, but one audience member shot back after her rant.
"I pay your salary," the attendee responded.
"You pay my salary? Bullshit! Chris Harper pays my salary," Lupone retorted, referring to the producer of the show.
LuPone called out the woman in the audience after performing in a revival of Stephen Sondheim, a musical now playing on Broadway. Lupone has missed ten performances since the show launched after testing positive for COVID, despite being fully vaccinated.