Sen. John Fetterman, D-Pa., returned to the Senate floor Monday after being hospitalized for several days, amid growing concerns over his health and ability to serve in the Senate.
The Democrat was hospitalized for three days after feeling lightheaded, but made an appearance at the Capitol after doctors reportedly ruled out another stroke or seizure. The Pennsylvania Democrat, with a thumbs up, voted to confirm Cindy Chung as a Judge on the Third Circuit Court of Appeals.
"Hey everyone. It's great to be back in the Senate. Thank you all for the well wishes—looking forward to getting back to work today," Fetterman wrote in a Tweet.
Due to his auditory processing disability, there are wired screens in the Senate chamber where closed-captioning is typed out by professional broadcast captioners so that Fetterman can participate in Senate business.
FETTERMAN HEARS VOICES LIKE THE TEACHERS IN 'PEANUTS' AFTER STROKE, STRUGGLES TO ADJUST TO SENATE LIFE: REPORT
The newly elected Senator suffered a stroke in May 2022 while on the campaign trail, but despite severe auditory processing issues that resulted from the health scare, he won the race for Pennsylvania's open Senate seat in November.
FLASHBACK: FETTERMAN'S SERIOUS HEALTH ISSUES WERE DOWNPLAYED IN THE MEDIA FOR MONTHS
Amid calls during the campaign to release his medical records to the public, Dr. Clifford Chen wrote Fetterman's medical report stating that he was "recovering well from his stroke and his health has continued to improve." Records later revealed that Chen had donated more than $1,300 to Fetterman's campaign that year.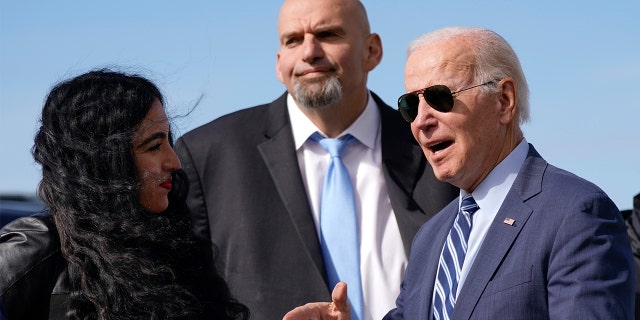 Last week it was reported that Fetterman described his severe hearing processing issues as causing him to hear the voice of the teacher from the "Peanuts" cartoon when listening to people speak, according to the New York Times.
Due to his condition, the Senator carries around a closed captioning tablet in order to converse with people while at work, and his office is also equipped with closed captioning devices.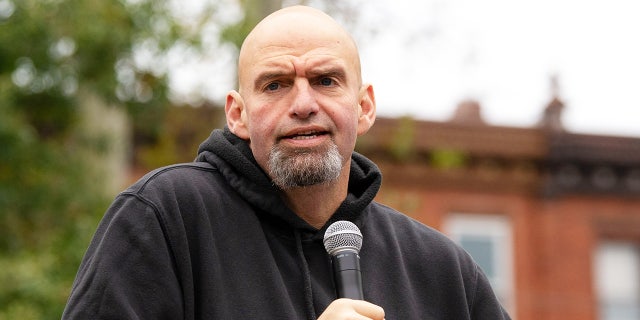 Despite the health concerns, Sen. Amy Klobuchar, D-Minn., said the devices Fetterman uses are something people will just have "to get used to."
"We're going to have to learn our own styles with it," Sen. Amy Klobuchar, D-Minn., told the New York Times of Fetterman's condition after using the tablet to converse with him. "What I was saying was accurate even when I talked fast. I wanted to make sure it was accurate. It was kind of hard to imagine what it would be like to be him."
CLICK HERE TO GET THE FOX NEWS APP
"He answers like you would answer anyone," Klobuchar said. "It's us that have to get used to it — he's used to it."