This content contains affiliate links. When you buy through these links, we may earn an affiliate commission.
The highly successful Netflix show Bridgerton is based off the romance novel series of the same name, but now the show is inspiring a new novel in the series! Queen Charlotte: A Bridgerton Story is a spin-off series that will air on Netflix May 4, 2023. To coincide with the new show, Shonda Rhimes — the producer of the show — has teamed up with Julia Quinn — the author of the original books — to write Queen Charlotte, a prequel exploring the eponymous character's backstory. It will be released May 9th and is available for preorder now.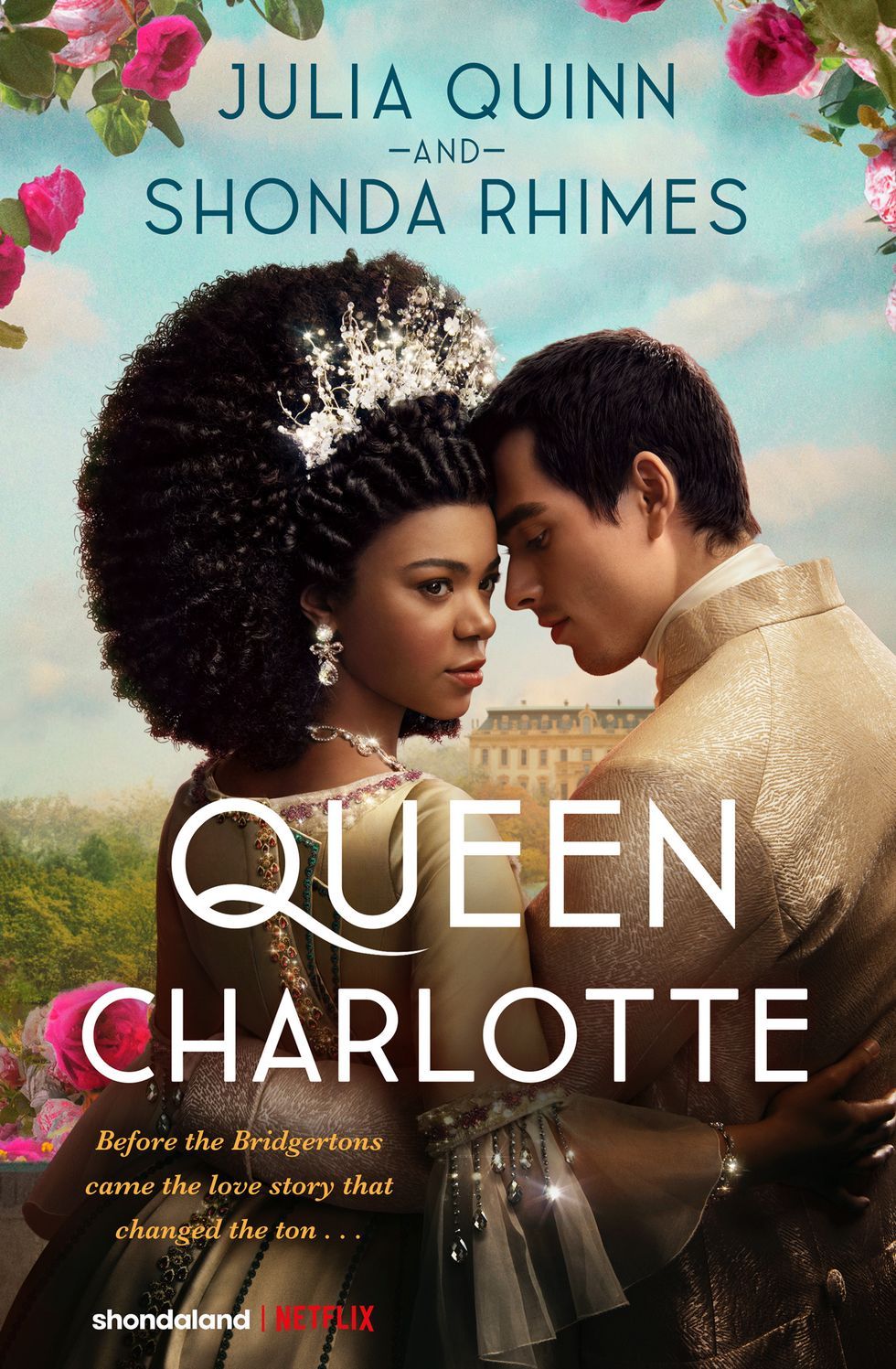 Queen Charlotte is a character original to the Netflix show; she does not appear in any of the Julia Quinn books. The novel and series will explore her romance with King George and show how she became the memorable character Bridgerton fans are familiar with. We'll also meet younger versions of other characters from the series.
About the new novel, Julia Quinn said,
"Taking Bridgerton from book to screen was fascinating for me to watch, and it's such an exciting challenge for me to take it in the other direction, this time crafting Shonda's brilliant vision into a novel. I'm especially thrilled to have the opportunity to write about Queen Charlotte, who was not in the original novels. Her character — and Golda Rosheuvel's brilliant portrayal of her — was a tour de force, and I think readers will love getting a chance to know her more deeply."
While fans are excited about the new content, some expressed disappointment that Quinn was chosen to write this tie-in novel and not a Black romance author. Not only is Queen Charlotte not in the original novels, but all of the main characters in the book series are white.
Some suggested that the book could have been written under a "Bridgerton Presents…" banner with a Black author, much as Rick Riordan's "Rick Riordan Presents" series showcases authors writing about their own cultures' mythology.
You can read more about the novel and the new Netflix series at Shondaland.
Find more news and stories of interest from the book world in Breaking in Books.